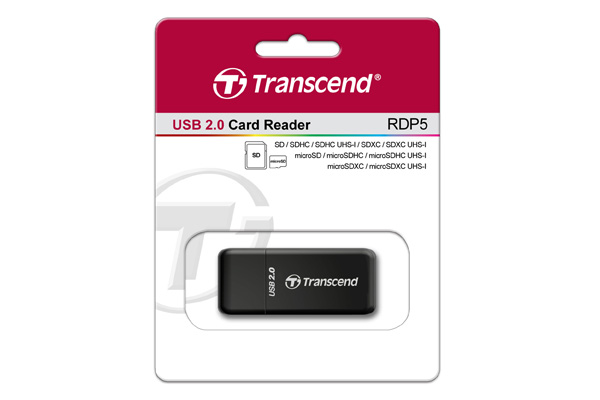 Pros:
Portable, handy, easy to use and does it's job
Cons:
Cap could be lost easy and only fits on one direction
Having long ago lost the cord to our digital camera, I was forced to remove the pictures from it in a ridiculous fashion to share them with relatives who don't have internet access. Take the SD card out of the camera, put it in the laptop. Copy the pictures from the laptop and put them on a flash drive. Take the flash drive to my relative's house and copy the pictures to their computer. Annoying and unnecessary, it was apparently time to pick up a cheap card reader.

Since I wanted to be able to copy files at other people's houses, I obviously had to get an external card reader. Since USB is the most common and everyone has it, that was the obvious choice. I picked up a generic card reader from some random website for $1.99 and free shipping from Hong Kong. Well that was a brilliant idea, it didn't work from the start and got tossed in the trash. Next time I went to a reputable website and picked up the cheapest SD card reader I could find with a good user rating. Being able to read microSD (TransFlash) was a plus, as that means the card in my Motorola Droid could also be used in the card reader if I didn't have my USB cable with me. Also, being able to read SDHC was a major plus. The little 1 GB card in the digital camera is a regular SD card and not HC, but chances are when I upgrade the card it will likely be a SDHC for the extra capacity.

Taking all the factors into account, I ended up choosing the Transcend TS-RDP5K USB Card Reader. Not only does it meet my requirements of being inexpensive, well rated, and reading SD/SDHC/microSD cards, but it also reads MMC, MCplus, MMCmobile, RS-MMC, and Memory Stick Micro (M2) cards. It will also read miniSD, miniSDHC and MMCmicro cards with an adapter (not included).

The card reader itself is almost the exact same size as my flash drive at 66.9mm by 22.6mm by 12mm (about 2.5" x 1" x .5"). It weighs 13 grams (about half an ounce) and has an operating temperature of 0ºC (32ºF) to 70ºC (158ºF). It arrived in a colorful retail blister pack with a quick start guide and warranty information card.

The Transcend USB Card Reader is an attractive glossy black color, except for the USB end of the reader which is neon green colored. The name Transcend and company logo are on the top face of the reader, and the FCC sticker is on the bottom face. The cap is also glossy black and devoid of any writing or stickers. The cap looks plain and is unattached to the drive by any means, but unfortunately only fits one direction onto the card reader. That's annoying since it looks exactly on the top as it does on the bottom.

The card reader isn't as bulky as the generic one I previously threw away. Plugging it into a horizontal-facing USB port like on the front of my computer leaves whatever memory card is inserted into the side of it sticking slightly out to the right of the card reader. Plugging it into a vertical-facing USB port in the back of my computer leaves the memory card sticking slightly out the bottom of the card reader. Even a full-size SD card doesn't stick out very far, maybe half the total SD card's width. This lets the card reader leave plenty of room for other USB devices to be plugged in around it without interfering.

Check Flash 1.16.2 shows this Transcend USB Card Reader boasting a read speed of 7.40 MB/s and a write speed of 7.07 MB/s when reading and writing from a standard 1 GB SD card. It was a hair slower with the microSD card out of my Droid, boasting a read speed of 7.19 and a write speed of 6.82 MB/s.

The Transcend TS-RDP5K USB Card Reader is Plug & Play, and requires no drivers with Windows 7/Vista/XP, Mac OS 10.x or later and Linux Kernel 2.6.3 or later.